Murphy & Daughters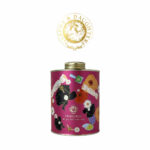 Murphy & Daughters botanical bath and home product is made in Melbourne, Australia with love and integrity. They source ingredients sustainably and use ethical work practices.
Hand wrapping and packaging is done at Ability Works which employs people with disabilities aiming to empower them with meaningful employment.
Murphy & Daughters specialise in making your world look and smell better whilst enriching your soul.
Showing all 4 results