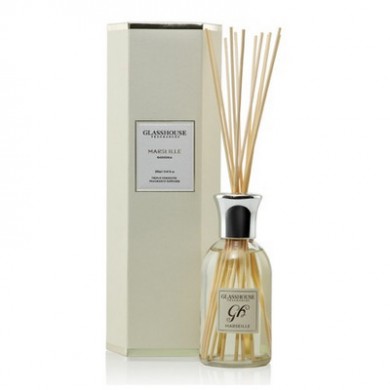 Glasshouse Marseille 250ml
As rugged as its coastline, yet as smooth as its boulevards, Marseille is a contrasting blend of Gardenia, Sandalwood, Cardamom and Casaba Melon aromas with a coastal village vibe. Glasshouse 250ml Triple Strength Fragrance Diffusers deliver a low-maintenance and generous scent which last up to three months.
Product Description
Fragrance Description Top: Hyacinth, Neroli, Apple Blossom. Middle: Gardenia, Carnation, Tuberose. Base: Sandalwood, Incense, Clove Bud. Fragrance Family Floral Tips Be sure to flip your reeds regularly to get the most enjoyment from your Diffuser.
Size: 250ml
Brand: Glasshouse