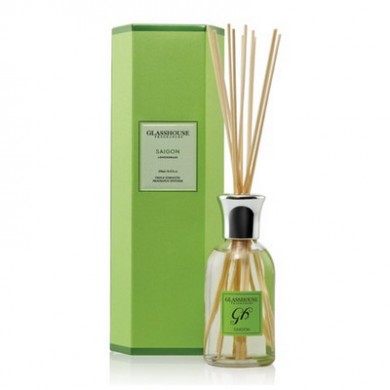 Glasshouse Saigon 250ml
Hustle and bustle, scents and smells, rock and roll. Saigon delivers an infectious blend of Lemongrass, Orange, Lime and Bergamot, that's as energetic and vibrant as the city itself. Glasshouse 250ml Triple Strength Fragrance Diffusers deliver a low-maintenance and generous scent which last up to three months.
Product Description
Fragrance Description Top: Lemongrass, Orange, Lime. Middle: Eucalyptus, Bergamot. Base: Sandalwood. Fragrance Family Eau de Cologne Tips Be sure to flip your reeds regularly to get the most enjoyment from your Diffuser.
Size: 250ml
Brand: Glasshouse