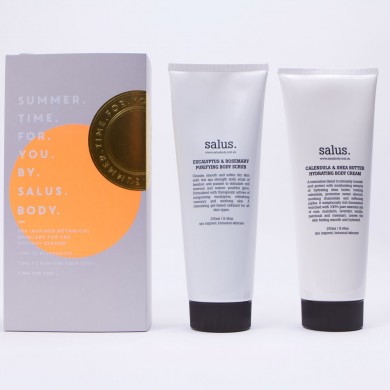 Salus Body Rescue Duo Kit
Product Description
A purifying and hydrating skin smoothing duo to stimulate, soften and nourish, the Salus Body Rescue Duo contains the Eucalyptus & Rosemary Purifying Body Scrub along with the Calendula & Shea Butter Hydrating Body Cream.
The Salus Body Rescue Duo makes the perfect introduction to this lovely Australian botanical brand.
Directions: Apply a generous amount of spa strength body scrub over wet skin until lather appears. Rinse clean. Towel dry and follow with a full body application of body cream, focusing on areas prone to hydration such as elbows, knees and feet.
Size: 2 x 250ml.
Made in Australia.
Brand: