Relaxation Massage in Melbourne
Beautifying Relaxation Massage – Heal Your Aching Body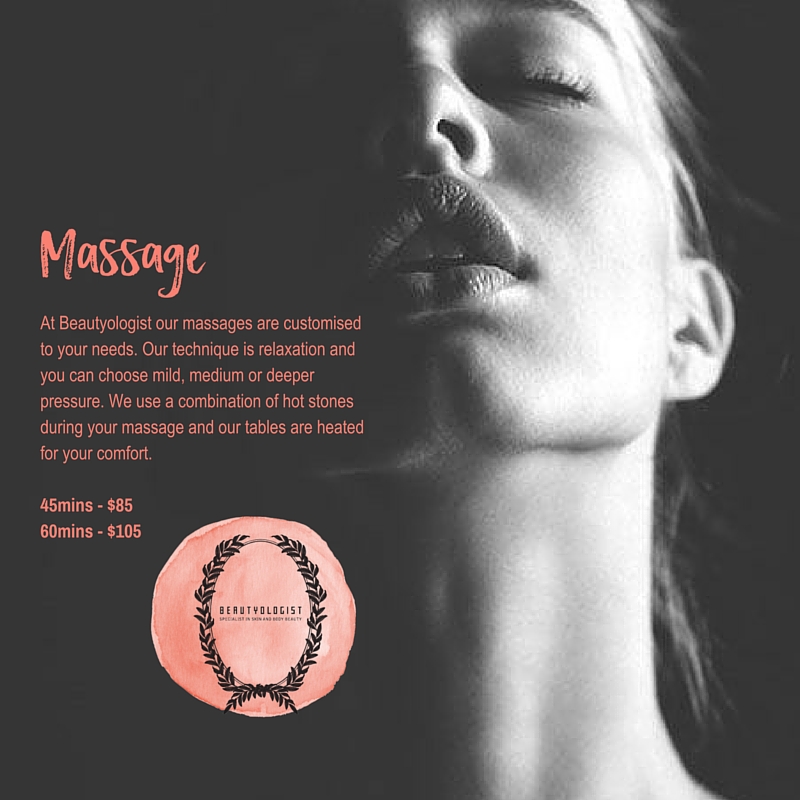 Massage is not just a luxury, at Beautyologist, we understand the intimate connection between inner peace and outer beauty.
You'll be swept away upstairs to a quiet place where a warm, expert touch will massage your muscles into submission, alleviating the pain and tension caused by your busy life. Take a few deep breaths and clear your mind: you're going to love this!
At Beautyologist our massages are customised to your needs. Our technique is relaxation and you can choose mild, medium or deeper pressure. We use a combination of hot stones during your massage and our tables are heated for your comfort.
45 minutes – $85
60 minutes – $105 (one-off) Buy 5, get one Free
Bring the Massage Home
Here are some products that you may like to purchase to keep your muscles tension-free and relaxed, even while at home:
Clover Bud Medicated Body Balm
Ready to relax and let us smooth your cares away? Call us on (03) 9531 5092 or drop by our St Kilda beauty salon today.