…Epi-dermal levelling (or known as Dermal planning or Blading) is an effective and gentle way of removing the top layer of dead skin and fine hair from the face. This is an extremely popular treatment which results in a clear and glowing complexion. There is no pain, no suction therefore it suits all skin types. The blade lightly exfoliates the surface and gently removes trapped dirt, oil and dead skin cells that can cause congestion and acne. The fine hair that is removed is vellus hair / peach fuzz which grows back exactly the same way – not dark or thicker. Great treatment pre-event as makeup with go on smoother and helps to aid increased absorption of skincare ingredients.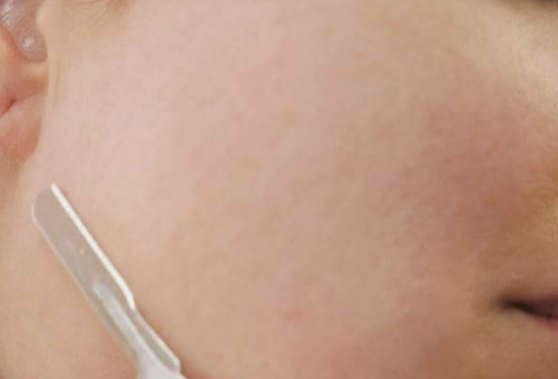 DERMAL PLANNING / SKIN LEVELLING / SKIN BLADING
This is a stand alone treatment of just blading. We do recommend if you are not tagging this onto another treatment that you follow it with LED light therapy.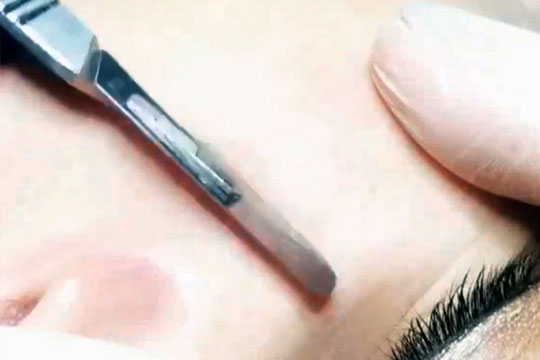 DERMAL BLADING / SKIN LEVELLING / SKIN BLADING WITH OXYGEN ENZYMES
This treatment is the same as above with the added benefit of an oxygen enzyme mask, massaged into the skin to calm, reduce inflammation, brighten, dislodge any blackheads or white heads. this treatment includes extractions.