Welcome to Beautyologist
Specialist in skin & body beauty
Sia Psicharis is director and creator of 'Beautyologist' established in Melbourne, Australia in 2005, evolving from her industry experience in an abundance of elite salons with high profile clients. Sia's beauty obsession is 'skin needling' a treatment described by Sia as acupuncture for the face while simultaneously working on all skin concerns.
Sia's passion for treating skin comes from her own personal experience of suffering from acne, inspiring a clear vision to create a new range of skincare treatments, providing an evolution for maturing individuals focusing on anti-aging therapeutics that will change peoples lives to feel amazing from the inside out.
With a love affair for fashion, Sia's style is gracefully feminine incorporating a splash of black lace. Sia loves her short well-manicured nails with a polish that matches her signature bright red lipstick that pops!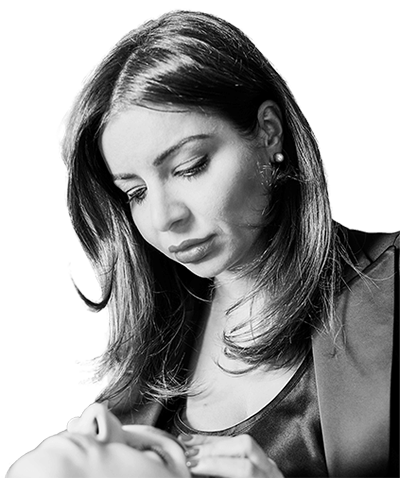 Sia's Spotlight
DIY Home Facial Kit
I would like to introduce you to our very own DIY Home Facial Kit. This is a 2 step process that will change your skin for the better. Gentle yet effective this perfect duo is suitable for all skin types. We guarantee you will love this kit or your money back!
Shop Now