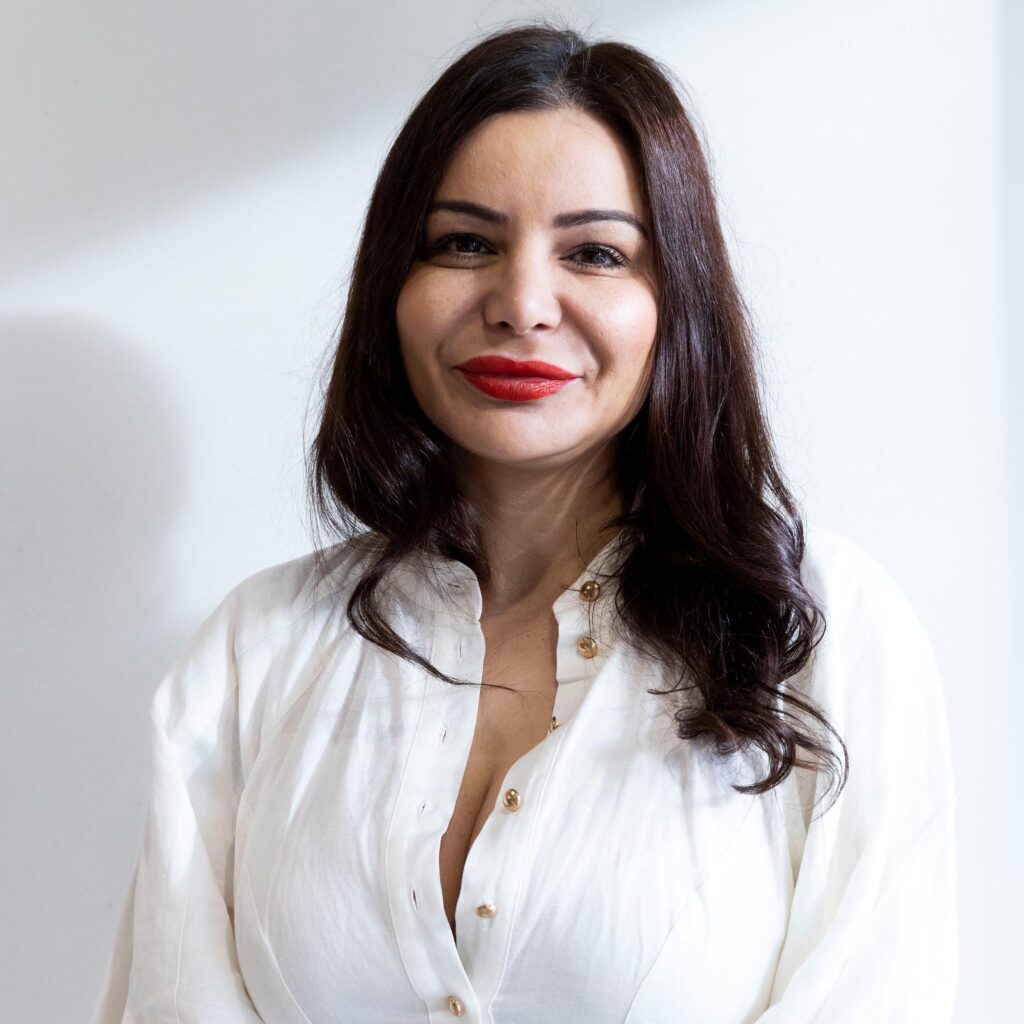 Our founder launched Beautyologist 20 years ago via a mobile business using her massage table. Her small self employed business then led her to lease a small space to then lease an even bigger one and launch Beautyologist in Balaclava, a 5 treatment room clinic. Sia, who lives and breathes beauty, employs 8 incredibly talented therapists who all share the same mission which is HEALTHY, HAPPY AND NURTURED SKIN. Dip Therapeutic Massage, Dip Aromatherapy, Beauty Therapist and Final year of Dip Dermal Cosmetic Science. 
Something Sia wishes she knew earlier in life: 
The difference between all sun protection for example when you are outside versus when you are indoors. 
Furthermore the importance of understanding what you are using on your skin, just because a product says 20% Vitamin C, does not mean that 20% penetrates your skin to create the change you require. Many promises and false hopes. You need to trust a professional and let them take responsibility for their recommendations and your results. We are educated professionals who not only study the ingredients but also delivery systems of those ingredients into the skin. This is where the magic of skincare is. 
Her favourite treatment and why:
"The treatment that gives my clients what they need is my favourite"
"With my skin, I LOVE Enzyme Lymphatic, followed by genesis and then Skin Needling. Why? Firstly Lymphatic enzymes will give my skin a kick start and get the blood flowing and flushing. Genesis will target the collagen and elastin, tightening and strengthening the skin. Targets aging. 
Finally Skin Needling will super charge the anti-aging process after genesis however it will also target pigmentation, pores and scarring. This is my favorite trifecta every month".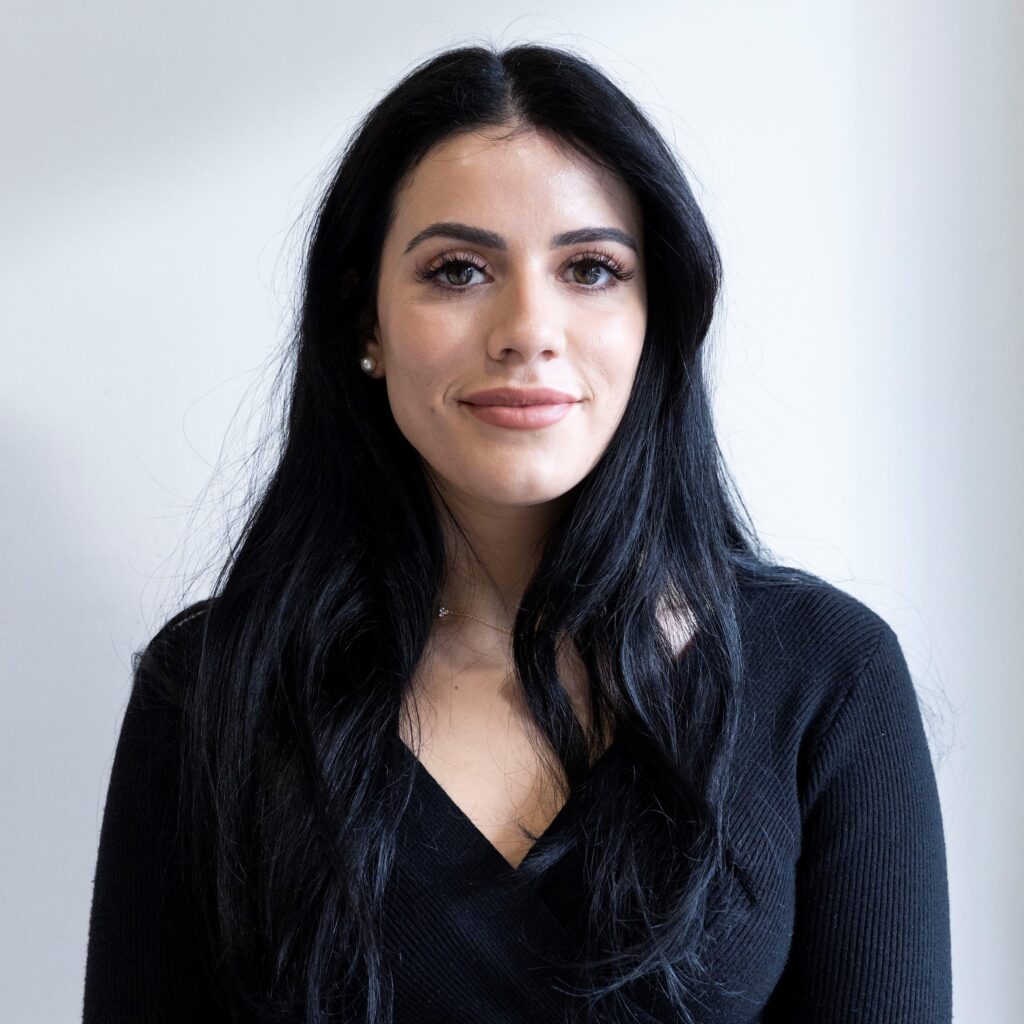 Our Colombian beauty queen has a long history in laser therapies and skin perfecting. Raquel loves deep diving into skins which require brightening and pigmentation support. If Raquel was stuck on a deserted island her must pack items would be sunscreen, her microphone, retinol and pigment blocking serum.  
Something Raquel wished she knew earlier in life is:
"SPF is king"
Her favorite treatment and why:
"Lymphatic Enzyme Therapy and Dermafrac. Every skin treatment should start with enzyme therapy. We add a compression therapy mask from your decolletage up incorporating your lymph nodes found in your underarms right up to your neck and face. The results are incredible! This treatment helps to flush out impurities, lift, tighten and induce health and vitality. We then follow through with Dermafrac which is 4 modalities in one treatment. Microdermabrasion, Skin Needling and Infusion plus LED light therapy. "
Did you know: 
"The epidermis has 5 complexed skin layers to keep the free radicals out and keep you protected!"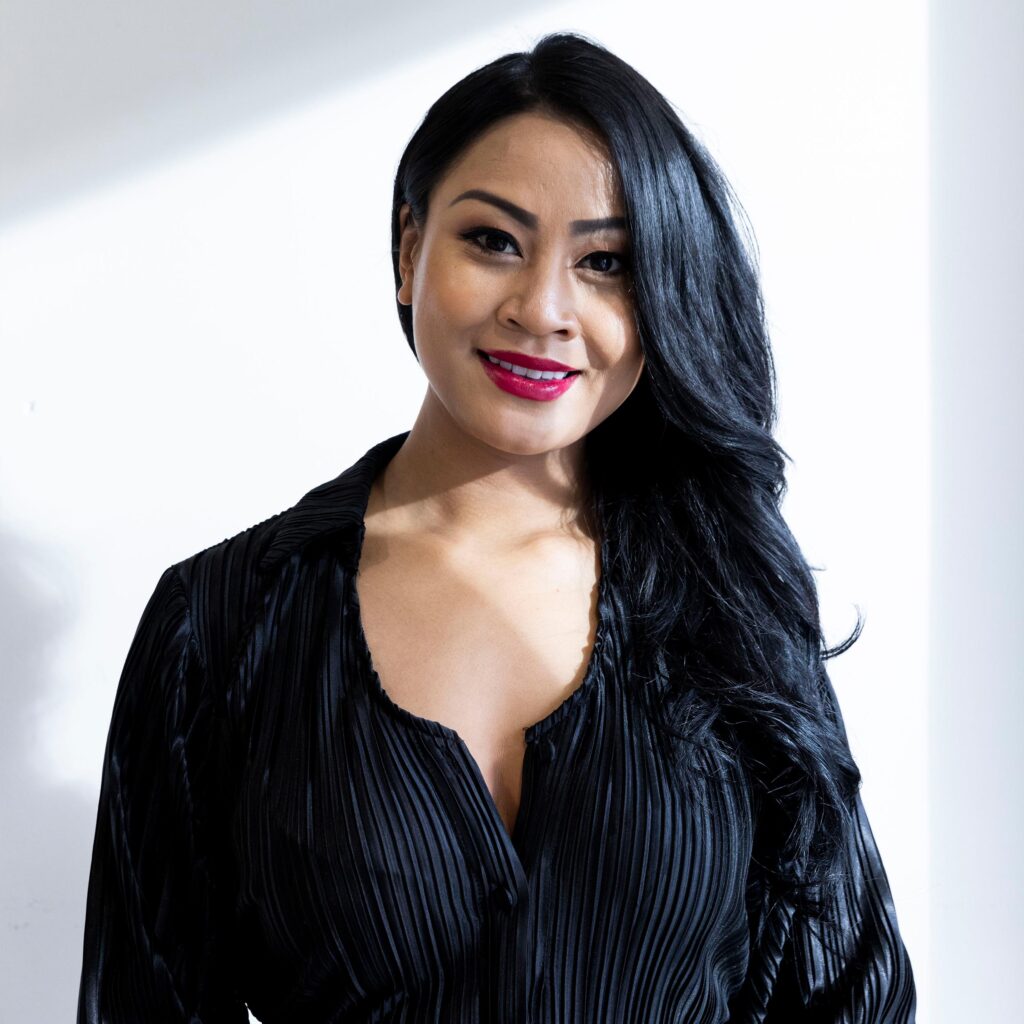 A.k.a - Complexion Perfection
A beauty therapist to be reckoned with! Salina has mastered the art of skin peeling revealing brighter and a much more youthful complexion. Salina believes that all chronic skin conditions have inflammation that we need to address and focus on first. Gut health is super important. Lines, wrinkles, acne and pigment is no bother for our Cambodian Complexion perfection genius. Always pushing boundaries and layering techniques to reach healthy and bright results. 
Words of Wisdom:
"Do not pluck your eyebrows" & "Exfoliating everyday does not keep your acne away" and "ditch the baby oil". 
Favorite Treatment 
Dermal Blading + Prin Enzyme Lympthatic Mask + Oxygen Infusion with LED. 
Microdermabrasion + Oxygen Infusion + Sculptured Mask 
Did you know?
Excessive oil production can occur in the skin when you over strip the skin of its oils. It's a vicious cycle, like shampooing your scalp. Keeping the skin hydrated correctly can help control oil production. 
What I love
Spending one to one time with a client, getting to know their skin and their needs. Discussing their current state and their future skin goals. I love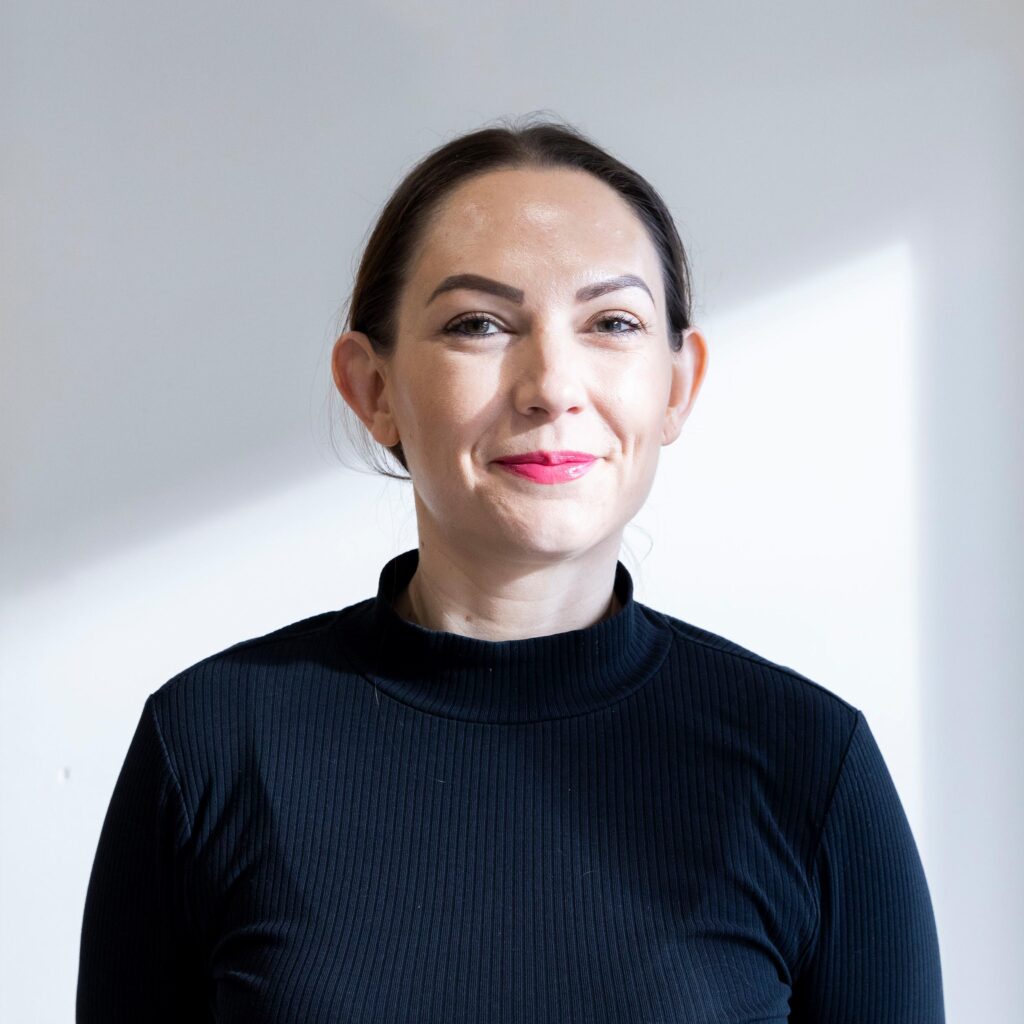 A.k.a - Pigment Whisperer
With over 5 years experience at Beautyologist, this Mother of two gorgeous girls understands precious delicate skin. 
Advance Diploma of Beauty Therapy, Dip. Salon Management and Bachelor in Dermal Science, plus a long list of various Skin and Gut Courses. 
Something Emma wishes she knew earlier in life is:
"To wash my make-up off before bed with a cleanser not to use make-up wipes". 
Her favourite treatment and why:
"Dermafrac, because it gives you an instant glow whilst restructuring the skin for long term results. Layer this treatment with lymphatic enzyme therapy or genesis, for the ultimate skin treatment monthly. It is 4 modalities in one treatment. A whole vial of serum is deposited into your skin during your treatment, this is incredible".
Did you know: 
"Did you know that you age about 1 week, every time you do not wash your make-up off at night!".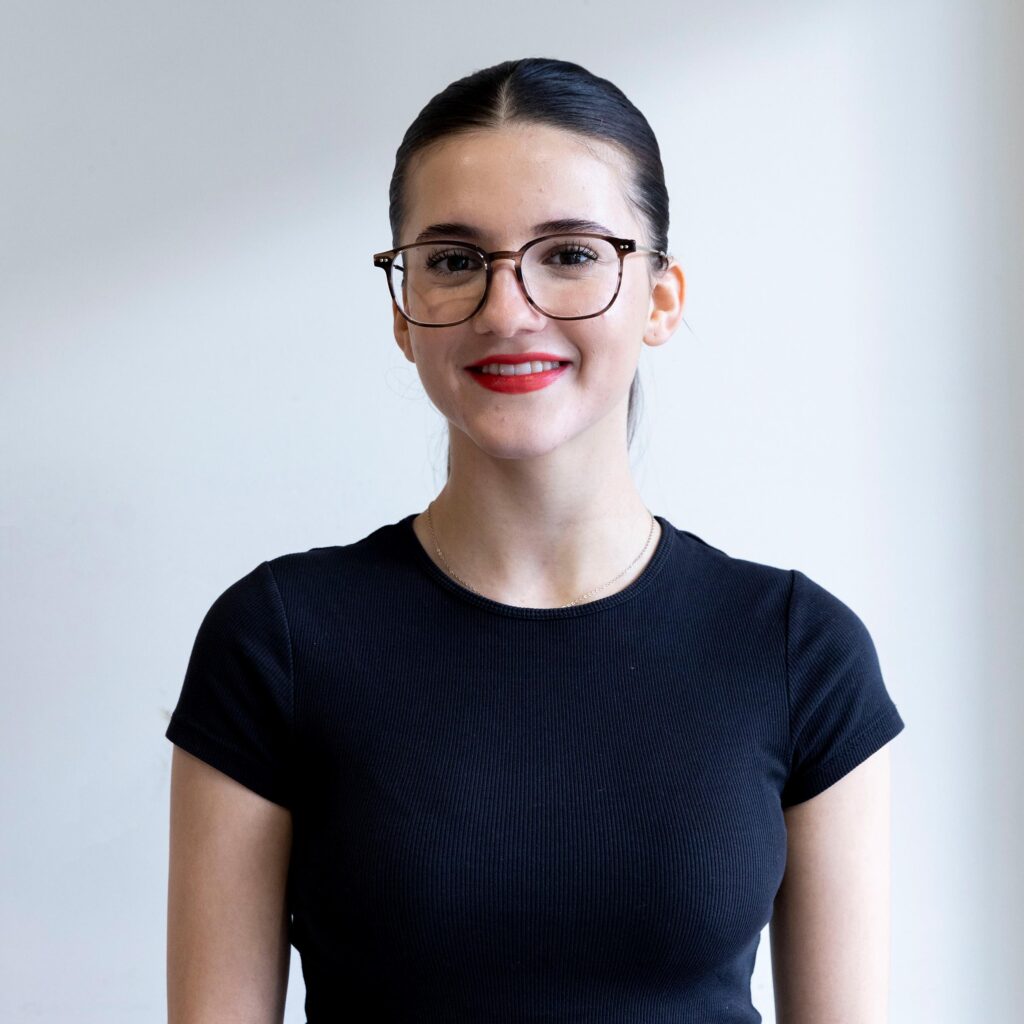 The characteristics of a liposome to our epidermis is that it works as a carrier of actives through our skin. It absorbs, just like our Ellie! With multiple school distinctions, awards and honours, Ellie has passion beyond her years absorbing as much as she possibly can. With a Dip of Beauty Therapy and a current student of the Bachelor of Dermal Science, Ellie loves to diagnose all skin conditions. 
Something Elly wishes she knew earlier in life is:
"Less is more". 
Her favourite treatment and why:
Laser Genesis my favourite for facial treatment modalities, or a standalone treatment, due to several key advantages. Firstly, it stimulates collagen production, resulting in improved skin texture and reduced fine lines, yielding a more youthful appearance. Laser genesis is non-invasive, making it a popular as is doesn't result in downtime.It is versatile, addressing various skin concerns such as redness, uneven texture, and mild scarring.
Did you know: 
Your skin can "breathe" through tiny openings called pores. Contrary to the common misconception that skin breathes like your lungs, these pores allow the skin to release sweat and sebum (skin oil) while also absorbing some substances, like certain skincare products. Proper skincare and hygiene can help keep your skin's pores clear and healthy.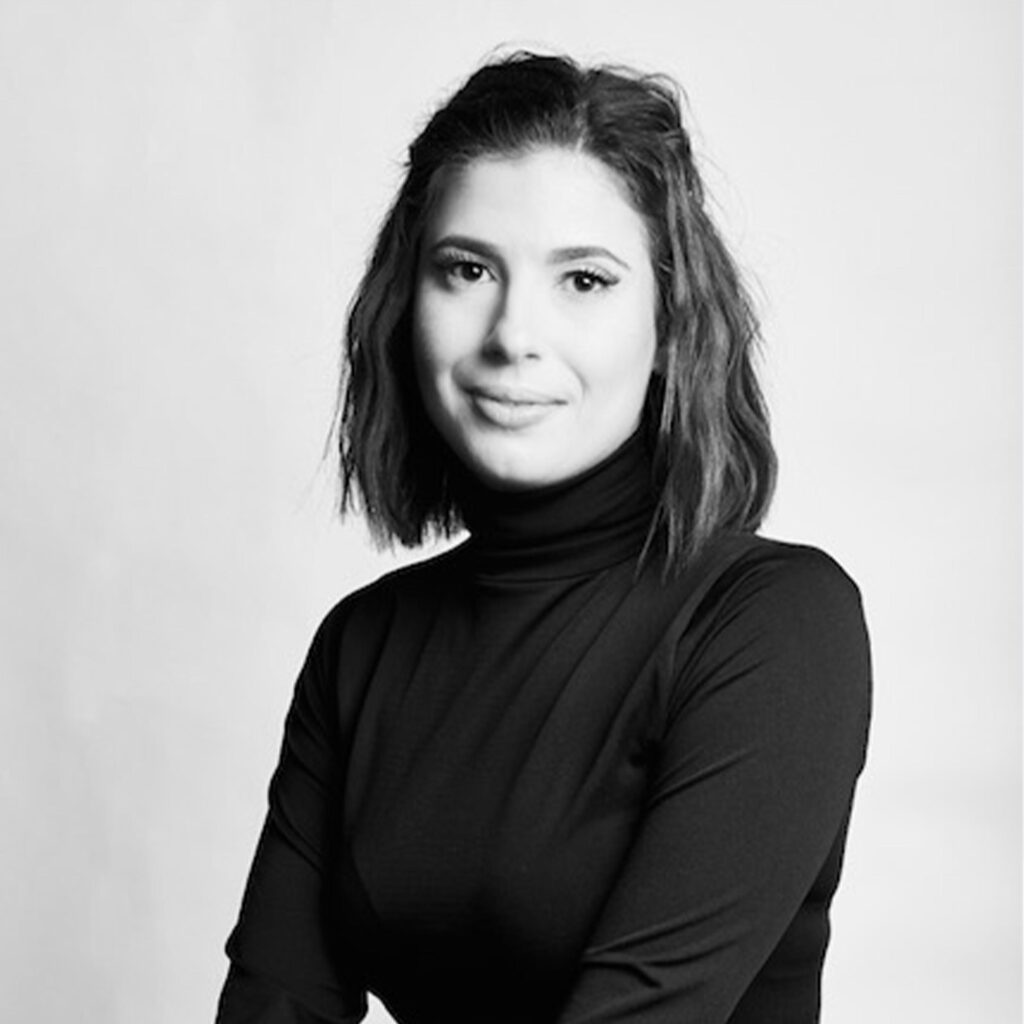 A.k.a - Epi-dermal Warrior
Bianca has been a part of the Beautyologist family now for over 5 years. Her wealth of knowledge and experience in sensitive skin is unparalleled having suffered personally. Bianca understands pushing boundaries however doing so with an intact barrier to get you a result in a calm and gentle way. Dip Beauty Therapy and Cert 4 in Training and Assessment. 
Did you know:
Drinking a glass of hot water with lemon first thing in the morning cleanses your gut and brightens your skin. 
Favourite Treatments:
I have so many and I love mixing them up. If I had to choose my favourite it would be Laser Genesis, it is collagen renewelling, no downtime, suits most skin types and great for a tighter my youthful complexion. It is a great add on to any treatment. There is a reason why this is the most sought after treatment in any skin clinic. 
Something I wish I knew earlier:
Clean your make-up brushes weekly!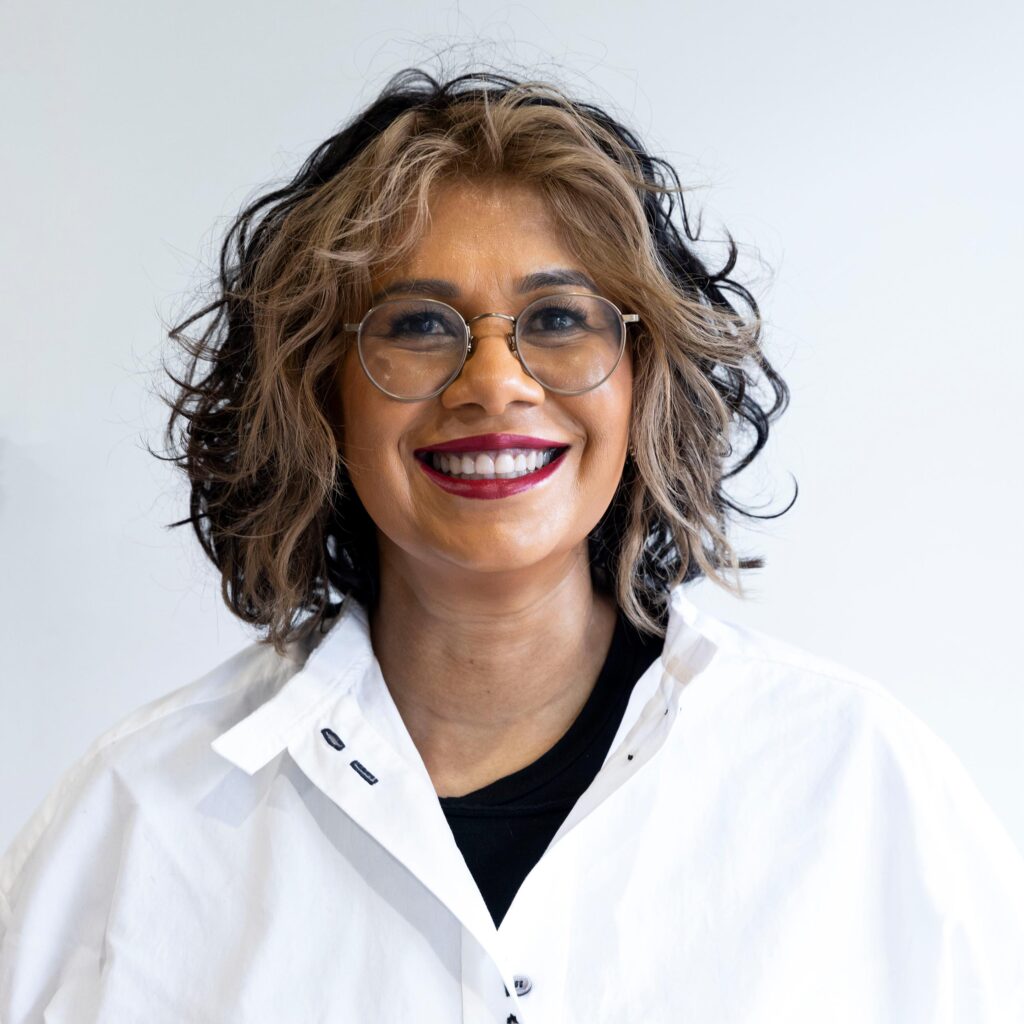 Our Mother Hen, the glue that binds us all together and organises our days. Gorgeous Bernadette holds a Diploma in Beauty with multiple skin courses. She is your go to person regarding appointments, skincare and retail. 
Having someone with the greatest of 35 years of skin experience on our front desk enables our clients to get their skin and gift questions answered professionally. Shall you require any urgent bookings, Bernadette is your go to person to assist with ensuring you are happy and cared for. 
Something Bernadette wishes she knew earlier in life is:
"Skin is a crystal ball, your skin can give you the heads up about any issues going on within the body, so pay close attention. 
Favourite Treatment and why?
Peels is my jive with the added benefits of lymphatic enzymes at the beginning to prepare the skin first or the combination of skin needling for wrinkles and lines. 
Favourite Product Everyone should have:
Mystic Beauty Oil, Lira. It's the holy grail of brightening hydrating magic on the skin in just one tiny drop!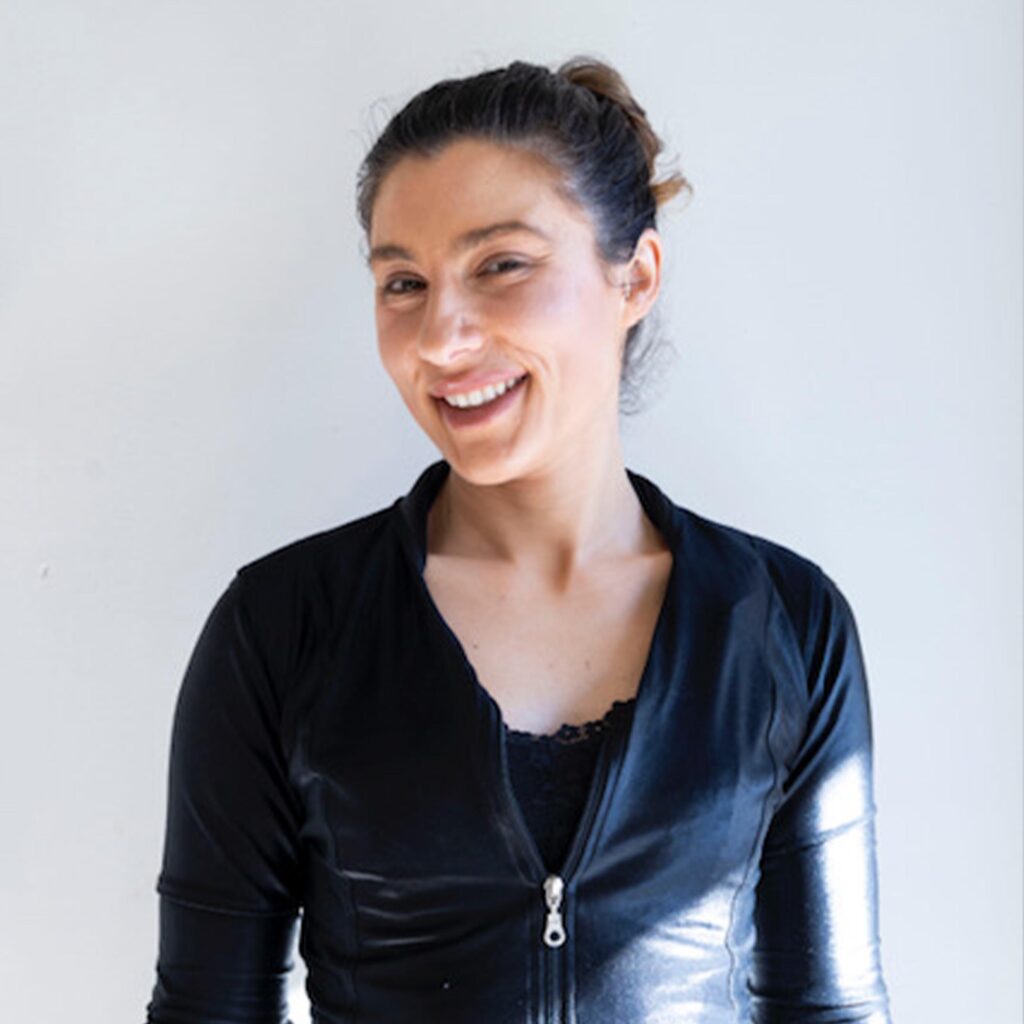 A.k.a - Skin Encyclopedia
Michelle lives and breathes all things science, physics and the human body! With a Degree in Dermal Science, Michelle understands the workings of the skin and will assist you on your journey, both immediately and as maintenance. 
"Beauty is always skin deep. No matter how much you try to cover up flaws and insecurities with make-up and spray tans, you will always be the same person. Make sure what you do, you do for you as there is only one of you and you are beautiful".
Her favourite treatment and why:
The power of Dermafrac, LED and Laser genesis together. Watching clients walk out with immediate results that just keep getting better. 
Did you know: 
"As we age our bodies go through collagen and hyaluronic decline, which means we are more susceptible to bone problems, joint pain, osteoporosis, aging and thinning of hair, which affects women faster then men. It is essential you not only use skincare but also supplements orally".