This unique facial and body experience is designed for the stressed in need of some nurture and balance. A whole body treatment encompassing the mind, skin and body to restore equilibrium. Allow us take you on a wellness journey which includes lymphatic drainage, muscle lifting and skin brightening. Enjoy a guided mindfulness meditation whilst your skin absorbs powerful antioxidants and skin rejuvenation ingredients. This treatment includes massage and a skin peel for brightening.
A beautiful gift or treatment for someone who needs some loving nurture, or maybe it's for you to enjoy some zen time once a month.
This treatment includes active ingredients which can be felt during aspects of the treatment, no pain and no downtime.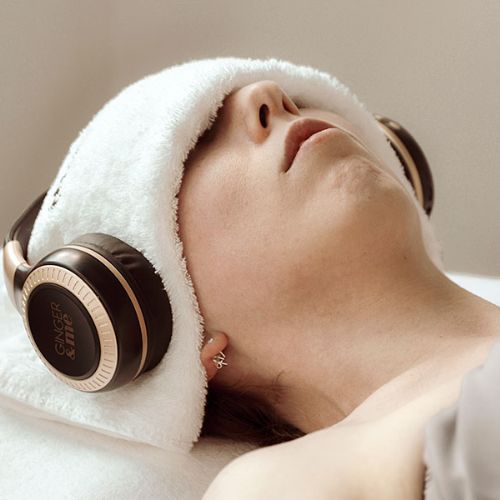 MINDFULNESS WELLNESS FACIAL AND BODY TREATMENT