Injury or damage to the dermis, the body creates more collagen to heal the injury which can result in a scar. Some scars can be pale, raised, flat and pitted.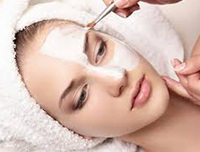 New Client Facial Experience
We recommend this first so that we can get to know your skins past, present to assist with its future. This is important to ensure efficiency and strength of ingredients we can safely use on you.