A beautiful customised massage based on what you need, therapeutic or relaxation, all over or just your back, the choice is yours. Your session will begin with a conversation allowing you to let us know what you need worked on.
All our massages start with choosing your personal blend of oil which we will use throughout your massage. Each time you see us you may select a different blend depending on how you feel.
Each massage will include a face cleanse, a face mask and a rose scalp & hair treatment for you to wash off at home.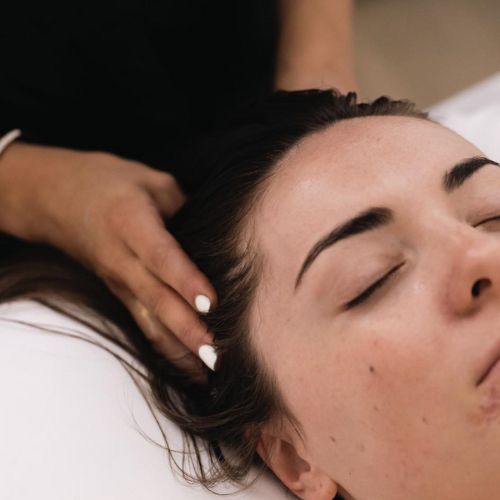 CUSTOMISED RELAXATION MASSAGE with rose scalp mask
A relaxation treatment which is customised to your needs. This treatment includes a beautiful rose scalp and hair mask which is massaged into your scalp.