CryoPen offers precise, powerful but easy-to-use cryotherapy treatment to permanently remove benign skin lesions with no stress or pain.
The leading-edge device (Cryo Pen O Medical) removes all benign skin lesions safely, quickly, and effectively with no damage to healthy tissue. Our device treats Skin Tags, Warts, Hemangioma, Pigmented Spots, Seborrheic Keratosis, Solar Lentigo, Condyloma, Actinic Keratosis, Seborrheic Keratosis, Molluscum Contagiosum, Porokeratosis.
Our before and afters are brilliant! Skin Tags take 1 – 3 sessions. Cryo can be performed all over the body. No pain. Slight inflammation and erythema following treatment. 
Price and Time will be discussed at consultation depending on the number of skin tags and cartridges needed.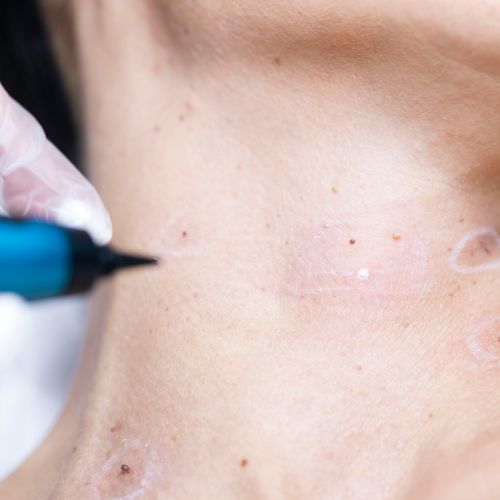 Cryotherapy Lesions and Skin Tag Removal