PSORIASIS, ECZEMA, ROSACEA & DERMATITIS
All of these skin conditions have several things in common. They are all require gentle, healing and rebuilding skin treatments.
They are a reflection of your health internally and will require internal support. They require a management plan that includes skin treatments, lifestyle, health and homecare as these conditions will never go away completely. We can certainly assist you with understanding the triggers, help you avoid flare-ups, soothe, repair, help calm and heal.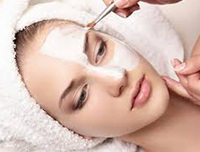 New Client Facial Experience
We recommend this first so that we can get to know your skins past, present to assist with its future. This is important to ensure efficiency and strength of ingredients we can safely use on you.