Benign lesions occurring on sun-exposed skin such as the. back of the hands, sides of the face, cheeks and temples. Start to appear after 30 years old.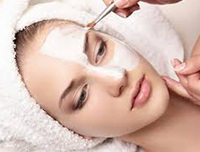 New Client Facial Experience
We recommend this first so that we can get to know your skins past, present to assist with its future. This is important to ensure efficiency and strength of ingredients we can safely use on you.