Whether it was a crazy Vegas night out or you want to clear the way for a different tattoo… you can now have your ink removed in little to no time.
This service is charged by the size. For example 10 x 10cm $290. Several sessions are recommended to get a faded out result and more to get the tattoo completely out. Certain colors can only be treated.
A consultation is highly recommended to quote correctly and to test patch.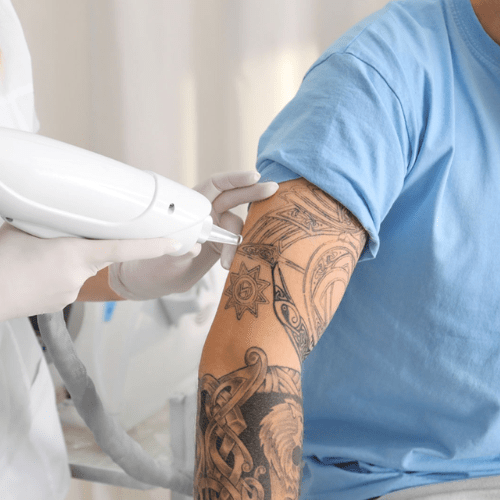 Tattoo Removal - Cosmetic & Body