Visible to the naked eye and commonly found on the nose, cheeks, chin and legs often red or blue.
Deep in the dermis, damaged or destroyed extracellular fibres no longer support the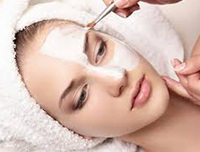 New Client Facial Experience
We recommend this first so that we can get to know your skins past, present to assist with its future. This is important to ensure efficiency and strength of ingredients we can safely use on you.