With adolescence comes physiologic skin changes, its normal and some teenagers breeze through this… others struggle.
At Beautyologist we believe the earlier you assist your teenager in caring and protecting their skin, the better they will avoid scars, marks and blemishes. Our therapists can help your teenager apply simple methods to their daily routine to assist their skin.
Simple things like changing their pillow cases more regularly, rinsing shampoo and cleansers off their skin better and drinking more water. We have teenage skin kits in store to educate your child on the basics of skin health.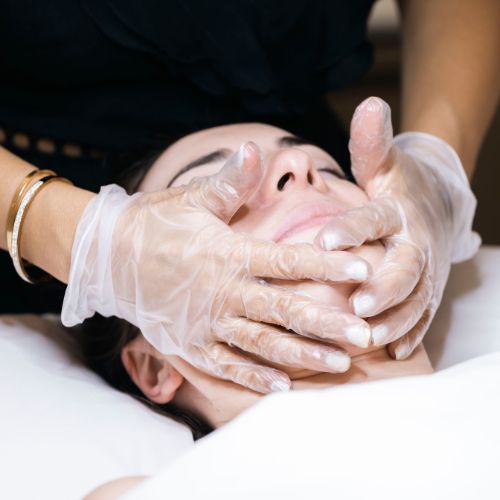 TEENAGE FACIAL & LED LIGHT THERAPY (12-19 YEARS OLD)
Hormones raging, oil flow or dryness, the unknown, congestion, blackheads, pustules, skincare recommendations from tik tok and not sure what the right solution is for their personal individual skin needs. We were all teenagers once and understand delicate hormonal skin. Gentle, active support is key to helping and not aggravating these delicate skins with overuse of exfoliants and picking, which can cause post inflammatory pigmentation.
This treatment starts with an effective deep cleanse using enzymes. Treatment includes a detox mask, steam , a small amount of black head extractions and LED Light Therapy. A wonderful experience as a gift for school holidays. Children under 16, need a parent's consent in writing. LED Light Therapy component of this treatment is completed in the LED Lounge downstairs. Your therapist will make some treatment suggestions that require further assistance and also educate you on some homecare support.