A laser brightening treatment for under-eye darkness. Using PTP which is toning and heat together which is targeting pigment and blood pooling and rejuvenation.
We use this for under the eyes because most people have darkness due to either pigment or blood pooling which is genetic.
This treatment does not hurt, it is a stand-alone treatment where we will clean your skin and treat it. No downtime. No prepping is needed.
While it is a brightening treatment it also targets crow's feet, fine lines, and crappiness which is typically hard to treat.
We recommend 3 – 6 sessions, however, you will see a result after one treatment. We recommend 2 weeks apart.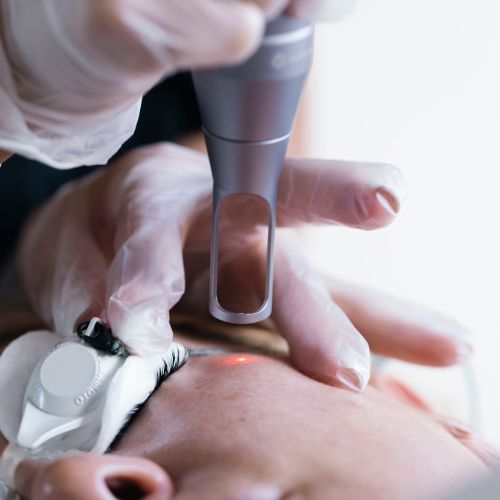 Periorbital Brightening Treatment PTP (Under Eye Darkening)