As we age and our skin is exposed to enviromental damage our skin's connective tissue breaks down.
Connective tissue which is found deep in the Dermis is a combination of collagen and elastin fibers which support our skin by giving it structure, strength and flexibility. When this structure is weakened the skin looses the scaffold it needs and starts to wrinkle.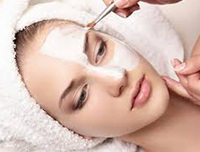 New Client Facial Experience
We recommend this first so that we can get to know your skins past, present to assist with its future. This is important to ensure efficiency and strength of ingredients we can safely use on you.