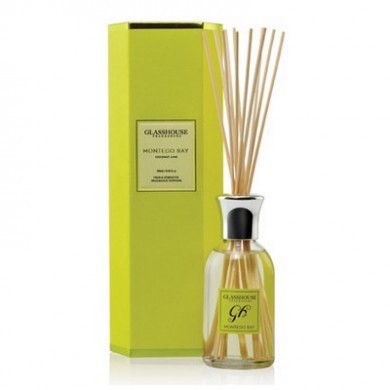 Glasshouse Montego Bay 250ml
Capturing the exotic Caribbean charm and laid-back attitude, Montego Bay combines Lemon and Lime oils, Vanilla, Amber, Mandarin and Coconut. Chill out and relax to a tropical bongo beat. Glasshouse 250ml Triple Strength Fragrance Diffusers deliver a low-maintenance and generous scent which last up to three months.
Product Description
Fragrance Description Top: Lime and Lemon. Middle: Vanilla and Amber. Base: Coconut and Mandarin Oranges. Fragrance Family Gourmand Tips Be sure to flip your reeds regularly to get the most enjoyment from your Diffuser.
Size: 250ml
Brand: Glasshouse