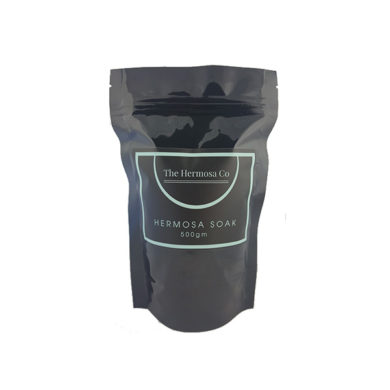 The Hermosa Co – Hermosa Magnesium Soak – 500gm
Treat pregnancy-related aches and pains, soothe restless legs and ease muscular cramps. Our magnesium and mineral rich soak is the perfect ending to every pregnant mums day.
Product Description
Sprinkle 1-2 tablespoons of this beautiful salt soak into a warm bath and relax and enjoy the peace and bliss.
Brand: The Hermosa Co