How To: Saturday Night Eyes
At Beautyologist, we consider ourselves both beauty lovers and beauty gurus. Which is why we can appreciate a good eye makeup tutorial along with the rest of you! This simple photo collage is a great guide to creating the perfect Saturday night sexy eye!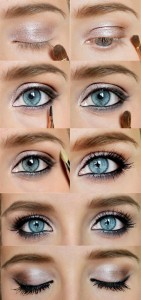 If following a video or photo tutorial just isn't for you, don't despair! Beautyologist offers professional makeup treatments too- call us (03) 9531 5092 to book in today!