At Beautyologist, we are IPL Specialists! Precise, accurate, effective, nurturing and able to deliver brilliant results! IPL uses a unique long pulse width that delivers energy to the skin over a relatively long period of time. This makes the pulses safer and more comfortable. You may experience a feeling similar to that of a rubber band being snapped on the skin, but most people do not report this sensation as painful.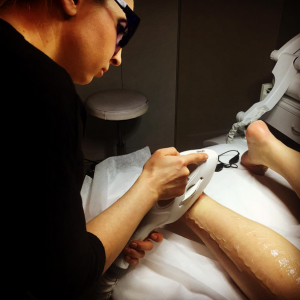 The long term success of the Somaderm is all in our patients high satisfaction! We guarantee results because we have trialed & tested many different technologies and now we are confident in offering you the highest quality Intense pulse light system put together to perfection!!!
Learn more here, and book in for yours today!