Spray tans are amazing, but sometimes our schedules simply don't allow for them. So what's a girl to do in a pinch? Pick up the Manicini Summer Tan Instant Bronze of course!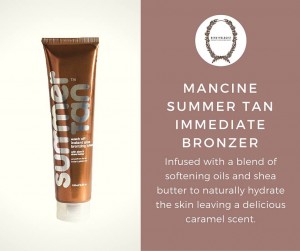 This unisex formula is perfect for any man or woman who wants to enhance their natural glow. Achieving your desired color is as easy as applying the lotion daily until the desired colour is achieved!
Available in store or online, for $39.95.