Waxing in Melbourne
Precision Waxing Using A-Grade Wax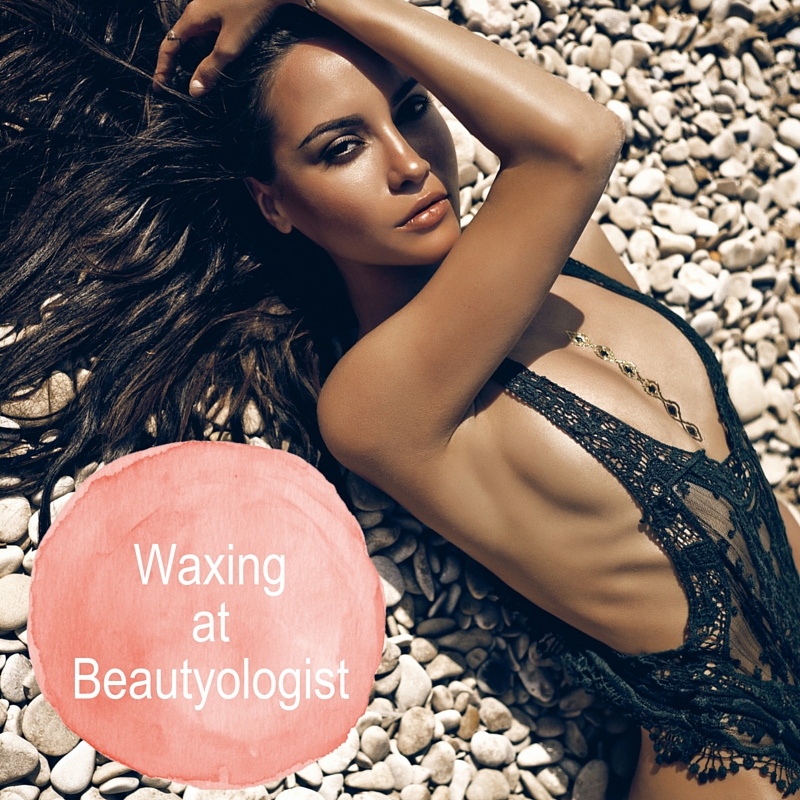 Waxing is about being precise, about being accurate, about being perfect and about lessening discomfort and redness. Beautyologist only uses the highest quality A-grade wax available on the market today. A state-of-the-art high frequency machine in all of our consultation rooms means less redness and potential breakouts, ensuring your skin is free from inflammation. The procedure is comfortable and as painless as possible.
Dare to Bare: Meticulous Face and Body Hair Removal
We hate stray hairs left just as much as you do! So we always tweeze afterwards followed by a double and triple check to ensure they're all gone. We'll even try and remove as many of your ingrown hairs as possible and show you how to maintain them.
Your comfort is important to us –we use the highest grade of hot wax on sensitive areas and cartridge rollers for your arms and legs.
Eyebrow Tidy $25
Lip $15
Chin $18
Nose $18
Underarms $18
½ Leg $30
Full Leg $52
Basic Bikini $25
Swimsuit Bikini $35
Brazilian Wax $48
Arms $35 including fingers and hands
Sides of Face $25
Face and Body Home Care
Following a wax, it's important you take careful care of your newly bare skin. We recommend the following products to maintain optimum skin vitality:
Wax Home Care:
Bump Eraser Medi Paste Ingrown Treatment
Natural Body Mitt
Salus Grapefruit and Jasmine Body Wash
Perfectly sculpted eyebrows to suit your face.
Eyebrow waxing is a true art, and our Beautyologists are true masters in the art of sculpting your brows to complement your eyes and face. We start by analyzing your face and sculpt the perfect brow, whatever your shape. As far as redness goes, we even have you covered there: we use high frequency equipment in each room to ensure a calmer and anti-bacterial treatment every time!
Tints
Eyelash $25

Eyebrow $18
Lash and Brow Eyebrow $39
Tidy & Eyebrow Tint $39
Eyebright (Lash and eyebrow tint plus eyebrow wax) $62
Eyebrow Tidy x 12 Pack – $210 
Buy 10 and receive 2 free, that's one per month for a year, save $42!
Eyebrow Lip and Tidy x 12 Pack – $330 
Buy 10 and receive 2 free, that's one per month for a year, save $66!
Eyebrow Treatment Home Care
Keep your eyebrows in top condition by using the following recommended products after your treatment:
Mineralogy Eye Brow Gel Brunette
Mineralogy Eye Brow Gel Blonde
… Don't forget about the blokes!
It's not only women who need a good body waxing on occasion! With our high quality wax and soothing and calming environment, we're perfect for a first-time wax, and expert enough to satisfy even a male wax connoisseur!
Chest and Stomach $49
Back and Shoulders $49
Ears $18
Eyebrows $20
Nose $18
Arms $39
Full Leg $62
Speedo Line $30
Waxing Packages
If you're going to get a wax, it makes sense to do it right. Why not save money by getting a bundled body waxing package!
½ Leg and Basic Bikini $52
½ Leg and Brazilian $72
Full Leg and Basic Bikini $72
Eyebrow Tidy and Lip $35
Eyebrow Tidy & Eyebrow Tint $39
Electrolysis
Electrolysis is a safe and effective method of permanent hair removal, which works on all hair pigments. Electrolysis hair removal involves positioning a sterilised needle into the hair follicle and sending a electrical current into the follicle. This destroys the hair's cells and the hair is then removed.
15mins $40
30mins $70
Ingrowns?
Do you suffer from annoying ingrown hairs and don't know what to do?

Step 1 – Ingrown Zone Spot Treatment with Glycolic (22gms $24.95)
This is an effective spot treatment for ingrown which a present.
BUY NOW
Step 2 – Ingrown Zone Post Depilatory Lotion (250ml $31.95)
This is a preventative body cream to start applying 4 days after waxing.
BUY NOW
Step 3 – Tea Tree Hand and Body Lotion (250ml $24.95)
This body cream is what we use in salon after your waxing.
BUY NOW