Here are a few tips for both skincare & makeup that we wish we would have known as teens, so we're sharing to ensure that future generations of women are 'in the know' at an earlier age.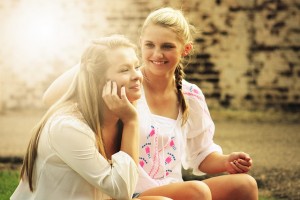 Tips for Teens:
Make your eyes pop by using a lash curler before you apply your mascara.
You'll likely need two shades of foundation: spring/summer, autumn/winter
Never play up your eyes and mouth at the same time- avoid a clownish effect!
Apply SPF each day before you apply any other product- this is the best habit you can establish for your skin!
Wash your makeup off each and every time- your skin will love you.
It's true what they say- drink your water!