Just as our wardrobes change out each season, so too must our skincare products. Each season has a climate and weather pattern all it's own, and each of these affects our skin and hair in different ways. Below, we delve into the deets on letting the seasons dictate your skincare regime as they should.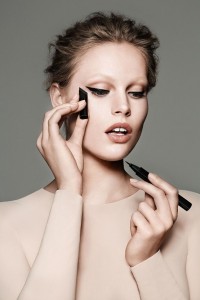 SUMMER: Choose an oil-free moisturizer, with at least 30 SPF included for your skin. To protect your hair in the heat, alternate your part every few days, and choose a high quality shampoo with UV protection. Gel moisturizers and moisturizing milk are highly popular nighttime products during the heat of the summer.
AUTUMN: A season of transition, Autumn is when your skin works to repair after a long hot summer. A rich moisturizing cream is the name of the game to prepare your skin for winter, avoid those with fragrances as they cause a lot of skin sensitivities.
WINTER: During the winter, dry air and harshness wreak havoc on your skin- using a gentle skincare regime is a must. Your secret weapon in the Winter is moisturizing facials- they can be the difference between a glowy complexion, or a dull one. Avoid hot showers for both your skin and your hair, and moisturize ritually after each one.
SPRING: Another transitional season, Spring is all about recovering from an overly dry winter. Incorporate the flavors (and fresh fruits/veggies) of the season into your diet- and your skin will reap the rewards. Exfoliation and body brushing can help you shed old skin cells and reveal glowy skin beneath.
What are your favorite seasonal skincare tips?