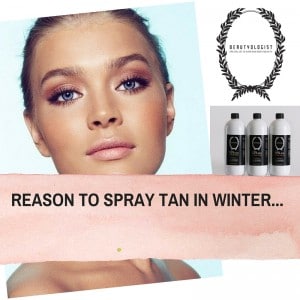 Getting a spray tan is a great way to satisfy your craving for sun-kissed skin during the coldest days of the year.
Beautyologist has winter spray tans covered for all skin types and colours. We use our own special #beautyologist spray tan solution for spray tanning during the coldest months of the year…
We also keep on stock the depest and darkest tan solution, for those dark tanners who are off to an exotic holiday location to escape the winter months of Melbourne
With the spray tan choices at Beautyologist you can get the perfect tan for YOU!