Permanent makeup lasts up to three to five years and reduces the worry and time of applying makeup. Sleep, swim, perspire, wash, cry and your makeup remains in place! Cosmetic tattooing also know as permanent makeup and micropigmentation, is a revolutionary method of applying natural pigments into the dermal layer of skin. This state-of-the-art technique is medically proven and specifically designed to be completely safe.
Specialising in Cosmetic and Medical tattooing
"My name is Tracey Logan from Finishing Touch Melbourne. I have been in the beauty industry for over 25 years and in the last 18 years I have been Specialising in Cosmetic and Medical tattooing. When I am not working at Beautyologist I teach and assess the art of eyebrow tattooing.
I am a specialist in all Cosmetic tattooing Procedures so this means I can give all my clients not only a confident and professional decision, but also to be able to give the absolutely best tailor made solution for their specific needs. I use many different tattooing techniques which include Microblading, Ombré and Powder finish. I believe that there is no eyebrow I haven't been able to treat beautifully"
Tracey
Permanent Cosmetics provide a great alternative to:
Medical tattooing helps with:
Cosmetic tattooing is a safe and comfortable procedure when provided by an experienced technician, giving back confidence to be the best version of yourself!!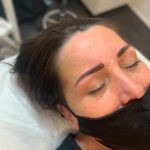 Cosmetic Tattoo Consultation
This service is just enough time for a consultation with Tracey. Suited for those who would like to go away and come back.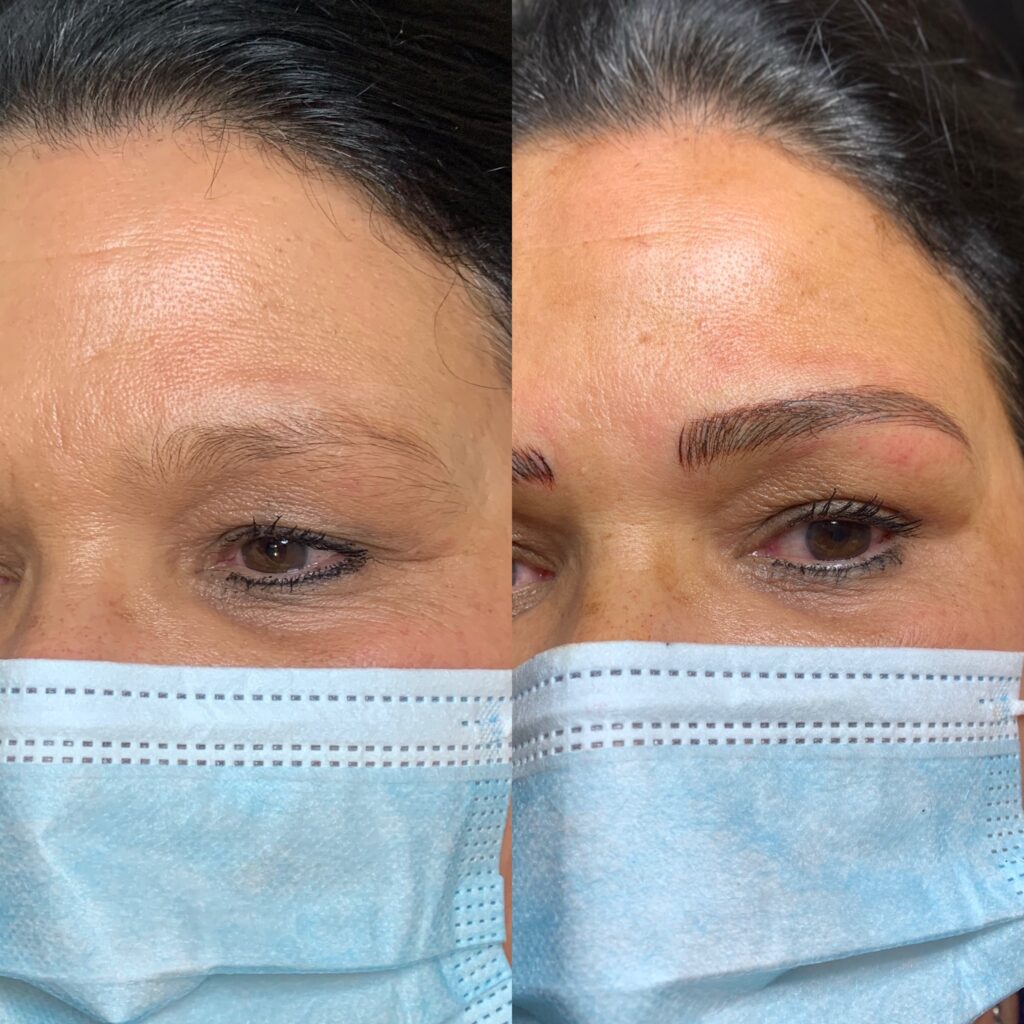 Cosmetic Tattoo Consult + Eyebrow Tattoo
Whether to transform sparse brows, hair loss due to chemotherapy, alopecia or hormonal imbalance causing fall out to the brow hair, this semi-permanent technique mimics natural hair like stroke to make the brow appear fuller.
Generally cosmetic tattooing is pain free. Every client is different, however the application of a topical anesthetic, will make any discomfort minimal. Some clients may still feel a small amount of pain depending on their tolerance to topical anesthetic. Any discomfort is short-lived when the long-term results are so apparent!
Do I have a choice of colours?
Yes, I have a wide range of colours that can be used and easily blended to the desired shade.
What is the difference between Powder Finish and Feather Touch?
Powder Finish Brow Tattoo
Powder finish Tattoo involves shading the brow from end to end creating a full yet subtle shading. This method is ideal for those wishing to create a fuller brow. If you have ever struggled with an eyebrow pencil or eyebrow makeup then you will truly appreciate semi permanent makeup.
Feather Touch Brow Tattoo
Whether to transform sparse brows, hair loss due to chemotherapy, alopecia or hormonal imbalance causing fall out to the brow hair, this semi-permanent technique mimics natural hair like stroke to create a natural and fuller looking brow
What may I expect after the treatment?
There is usually some swelling and/or redness, but little discomfort directly after an eyebrow tattooing session.
Ice packs may be used for short periods and a detailed after-care sheet is given.
Initially your cosmetic tattoo will look 30% to 50% darker or brighter than required, this is because the pigment is initially on the skin, as well as approximately 1mm below the surface. On the 2nd or 3rd day, the area will feel a little dry and flaky. Do not pick or peel at crust as this could cause pigment loss, scarring and delayed healing.
Healing time may vary from person to person but generally within 10 days the true color has revealed itself resulting in a softer and natural brow. Daily use of Bepanthan ointment is highly recommended.
A detailed after-care leaflet will be given to you immediately after the treatment.
When can I resume to normal activity?
We ask that you not schedule any social appointments the day of your treatment and to take care of the newly tattooed areas by avoiding sun (wear sunglasses and sun block), chlorine, sea water and saunas and make up for 3-4 days or when the area is healed enough that you don't have to worry about infection.
Please be assured that your health and safety is of utmost importance. We dispose of our needles in front of our clients and our quality equipment, products and hygiene are our No.1 priority.