With adolescence comes physiologic skin changes, its normal and some teenagers breeze through this… others struggle.
At Beautyologist we believe the earlier you assist your teenager in caring and protecting their skin, the better they will avoid scars, marks and blemishes. Our therapists can help your teenager apply simple methods to their daily routine to assist their skin.
Simple things like changing their pillow cases more regularly, rinsing shampoo and cleansers off their skin better and drinking more water. We have teenage skin kits in store to educate your child on the basics of skin health. Our Director Sia, frequents schools in our local community educating teens on the basics of skin health.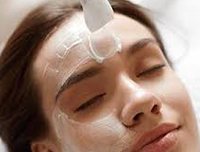 Teen Deep Cleansing Facial
Our Teen Facial starts with a deep cleanse and consultation. This treatment focuses on prevention, acne, scarring, black heads and educating our teenagers on how to care for their skin at home. This treatment includes a customised mask and massage. We are really passionate about teenage skin, because if we can set the foundations of great habits early, then we can prevent so much damage in the future.
Must be prepped on Pigment Punch or another pigment blocker as instructed by your skincare therapist.
If you have been on Accutane, from the day you finished you must wait 6-12 months before having this treatment.
Dermal Fillers – wait 2 weeks before having this treatment.
IPL or Laser hair removal – wait 1 weeks before having this treatment.
Post laser resurfacing – wait 6-12 months before having this treatment.
Post IPL – wait 2 weeks before having this treatment.
Peels 2 weeks before this treatment and 2 weeks after this treatment, depending on strength. Consult your skincare professional.
No Facial waxing 12 hours before this treatment.
A recommended sun protection MUST be worn – no compliance, no treatment.
No standard chemical or highly fragranced SPF's to be used, only physical SPF to avoid adverse reactions or irritations.
Mineral Make Up to be worn (no talc powders).
Post Treatment Balm to be worn for next 2-3 days.
Use Gentle Cream cleanser 2-3 days after treatment.
No chemicals including swimming for 48 hours after treatment.
No harsh skin care exfoliants for 72 hours
No exercise for 24 hours.
No spray tan or solarium.
No waxing for 5 days after treatment.
Can't apply cosmeceuticals for at least 48 hours.
Men – No shaving for 12 hours before this treatment or after this treatment.