Microdermabrasion is essentially a vacuum cleaner and diamond exfoliant in one sweep. The exfoliator loosens dead skin cells and sloths off debris sitting on the surface of the skin, whilst the vacuum suction pulls out impurities trapped in pores. Once the old is removed, it reveals brighter skin instantly.
Microdermabrasion is a non-invasive skin treatment that works wonders on blackheads, whiteheads, congestion and dry skin build up. Micro can be enjoyed alone or mixed in with other treatments or modalities to prepare the skin to absorb ingredients better. See below for our best options.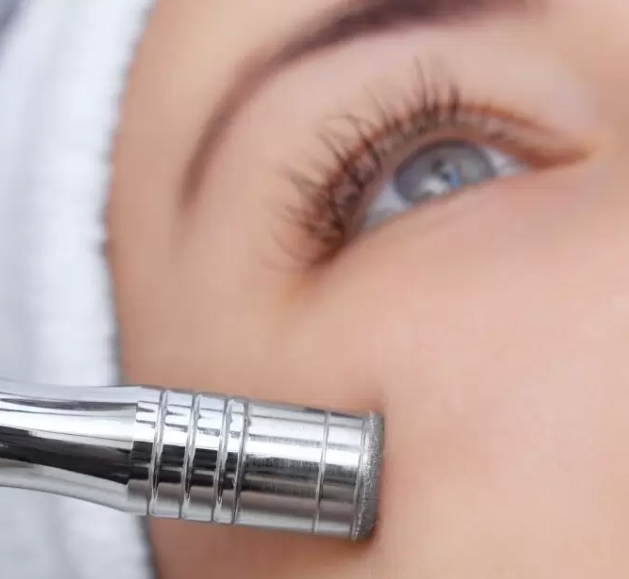 MICRO / LACTIC / HOT STONE MASSAGE
By far our most popular facial experience. This treatment is active and results in immediate brightness. Like all our treatments it is customised depending on your skin condition. Starting with a Skin Analysis, Microdermabrasion (if skin is suitable), Enzyme Peel, Extractions and Neck & Shoulder massage using Hot Stones and Aromatic Oils. This treatment includes a Hyaluronic Hydrating mask. This experience is designed to renew and refresh your cells, giving your complexion a smoother and visibly brighter finish. This treatment may require prepping.
For the time poor, this treatment is a cleanse and a thorough microdermabrasion followed by a soothing after care gel. Suits a lunchtime facial. For something more try our micro lactic and hot stone treatment.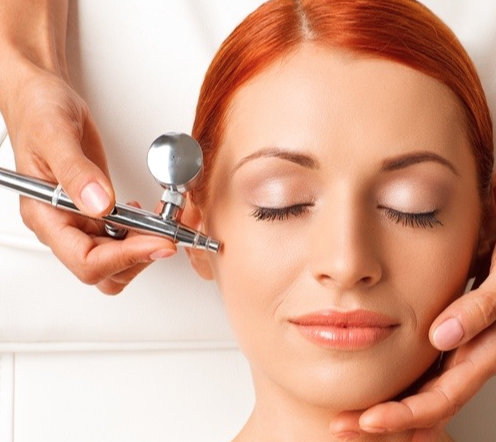 MICRODERMABRASION AND OXYGEN HYDRATING FACIAL INFUSION
This treatment uses intraceuticals hyperbaric oxygen to infuse and push hyaluronic acid deeper into the skin. The ampoules we use to infuse are designed to instantly plump, tone and brighten the skin. For better penetration and longer results we start this treatment with microdermabrasion. No downtime and instantly boosts tired dull skin. Perfect for brides and special occasions.