Signature Manicure & Pedicure in Melbourne
Signature Pedicure in Melbourne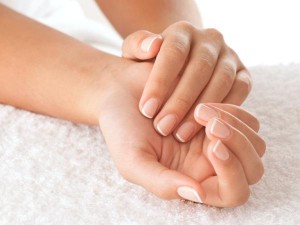 This treatment starts and finishes on the massage table. It is not just a pedicure but also a relaxing foot indulgence. Using the finest foot products this treatment aims at leaving your feet invigorated, smoother and feeling like they want to take over the world! Treatment includes a Cypriot Volcanic Lavender Soak, Rasp or Drill of the dead skin, file, buff and cuticle eraser. Melt back into our heated tables for a hot stone foot massage and lastly have your toe nails painted with only the best nail varnish. Price includes Shellac.
45mins $98
Signature Manicure in Melbourne
Very much following the same stringent process as our Pedicure, our Signature Manicure starts off with a relaxing massage followed by our treatment. We then end the manicure treatment with a hot stone hand massage and precision nail painting. Price includes Shellac.
45mins $98
Extremities Extravagance!
Your hands and feet are subject to extreme punishment every single day, isn't it time to give back a little? Soak up some lovely Aesop Resurrection Hand Wash and Aesop Resurrection Hand Balm and if you love Aesop as much as we do, you can take one home with you!